Epitex X OSIM Dream Comfort Oasis - Brace Comfort Pillow + uMist Dream Humidifier
Original price
$448.00
-
Original price
$448.00
Brace Comfort Pillow

Made from dermatological grade elastomer polymers (silicone) that is moulded into a unique grid-like structure giving you unparalleled support while absorbing pressure off your head and neck.
Its hyper-elastic characteristics allow it to bounce back into shape once the weight is lifted.
The vented grid design allows airs to flow freely throughout the pillow giving you a cooling and comfortable night's sleep.
SIZE
36cm x 62cm x 16cm
uMist Dream Humidifier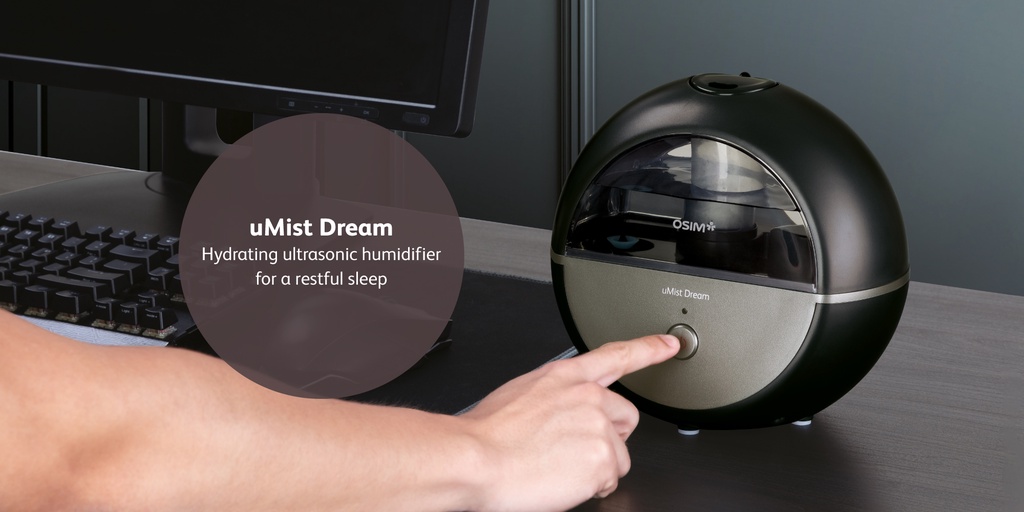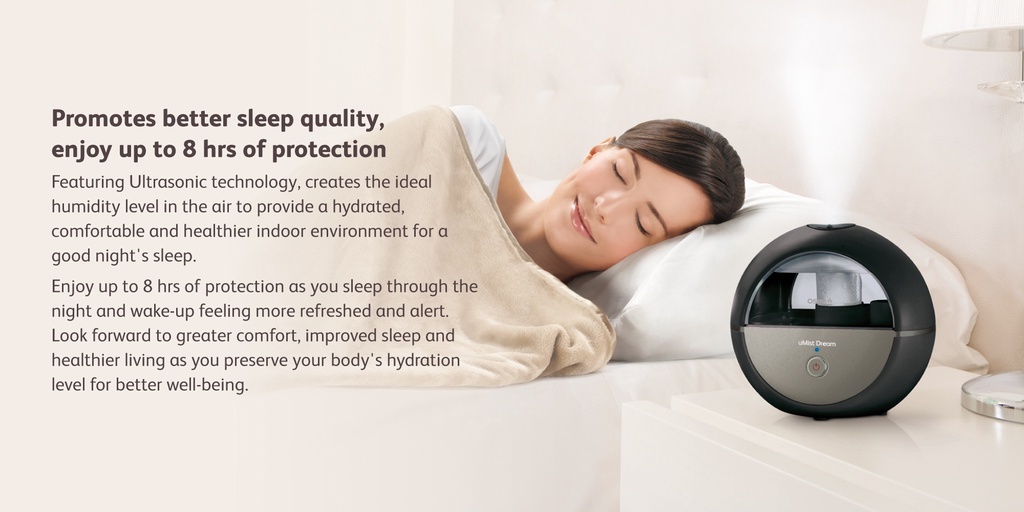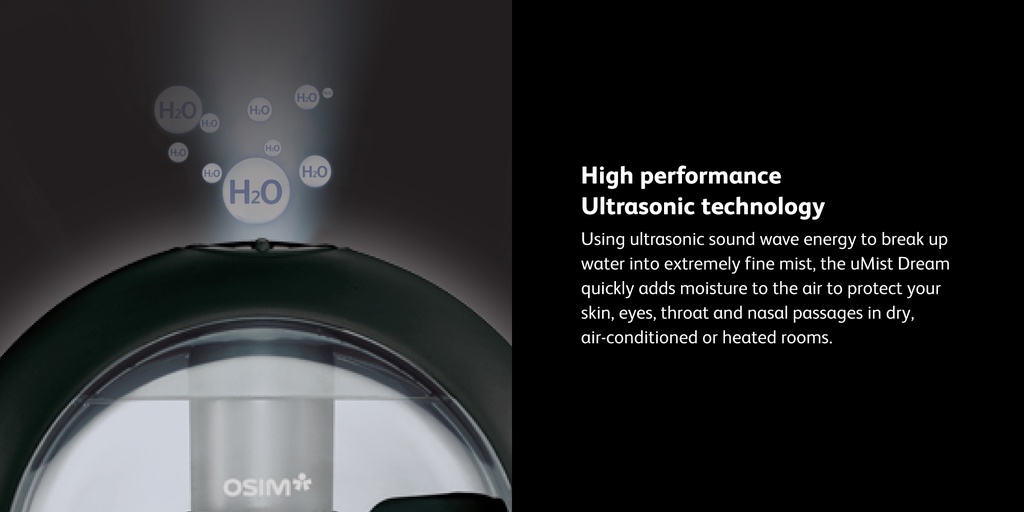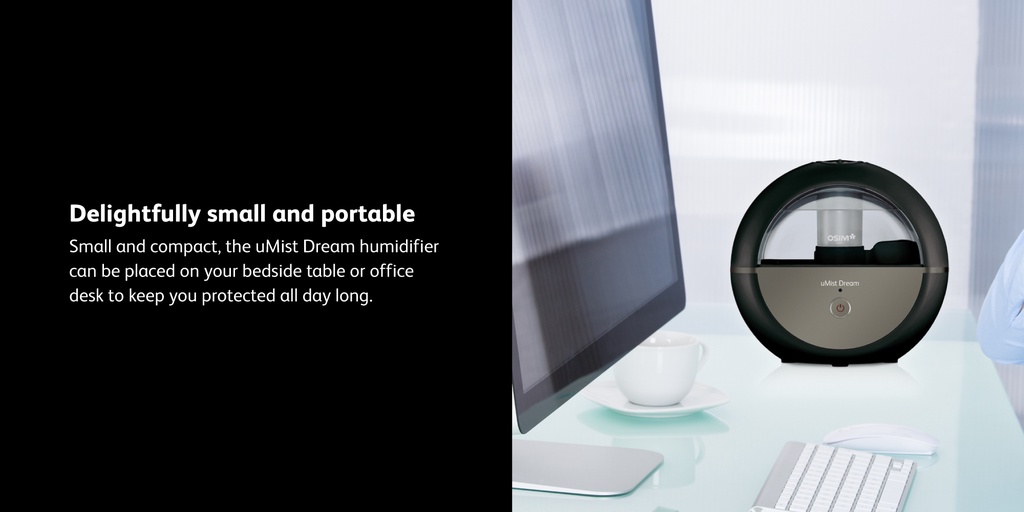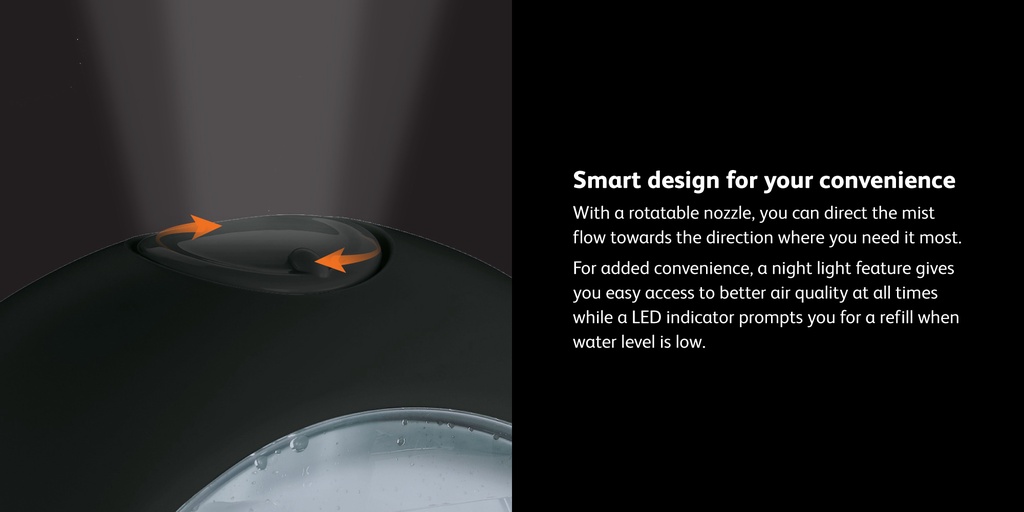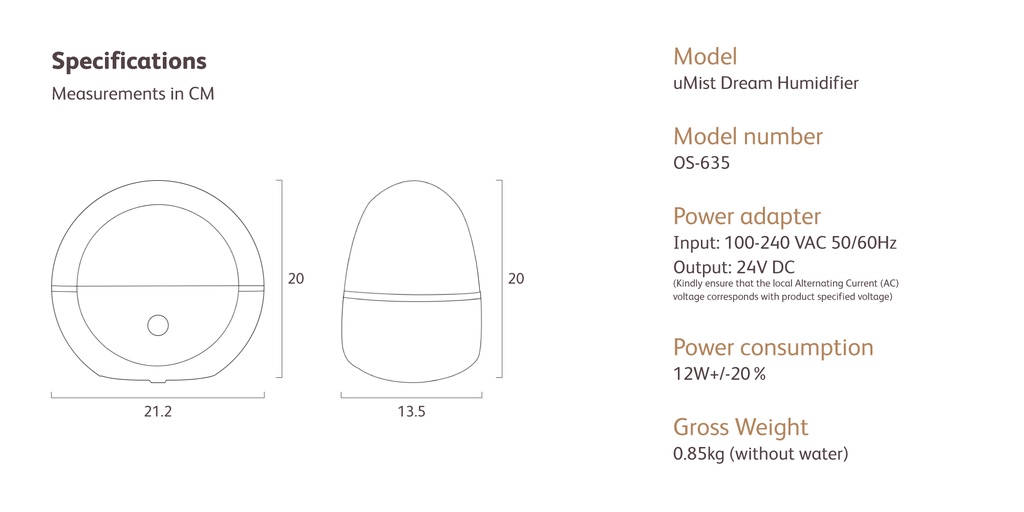 Promotes better sleep quality, enjoy up to 8 hrs of protection
Featuring Ultrasonic technology, creates the ideal humidity level in the air to provide a hydrated, comfortable and healthier indoor environment for a good night's sleep.
Enjoy up to 8 hrs of protection as you sleep through the night and wake-up feeling more refreshed and alert. Look forward to greater comfort, improved sleep and healthier living as you preserve your body's hydration level for better well-being.
High performance Ultrasonic technology
Using ultrasonic sound wave energy to break up water into extremely fine mist, the uMist Dream quickly adds moisture to the air to protect your skin, eyes, throat and nasal passages in dry, air-conditioned or heated rooms.
Delightfully small and portable
Small and compact, the uMist Dream humidifier can be placed on your bedside table or office desk to keep you protected all day long.
Smart design for your convenience
With a rotatable nozzle, you can direct the mist flow towards the direction where you need it most.
For added convenience, a night light feature gives you easy access to better air quality at all times while a LED indicator prompts you for a refill when water level is low.
Strictly no exchange or return upon delivery.
Model: uMist Dream Humidifier
Model number: OS-635
Power adapter
Input: 100-240 VAC 50/60Hz
Output: 24V DC
(Kindly ensure that the local Alternating Current (AC) voltage corresponds with product specified voltage)
Power consumption:"12W+/-20%
Gross weight: 0.85kg (without water)
Product Usage Suitability
This product is not intended for self-diagnosis or self-treatment of conditions that should be managed by a qualified health care provider. If you are under any medication or fall into any of the following categories (but not limited to), please consult your health care provider first before purchase / use: a) Heart diseases, b) High, or low blood pressure, deep vein thrombosis (DVT), c) Pregnant, d)Diabetes, e)Individuals fitted with medical implants (e.g pacemaker, automatic cardiac defibrillator (AICD), f) Recently underwent surgical operations, g) Those with any bone conditions like fractures, osteoporosis.